Amateur Explorers Crowdfund to Explore "Hidden Land" at the Arctic
On July 1, a self-proclaimed research team of five called the North SEAL Project launched an exciting crowdfunding campaign on the INDIEGOGO platform, to explore what they call 'unmapped land' in the deep Arctic. According to the group's campaign description, they are "looking to explore potential hidden land in the far Arctic region."

SEAL stands for "Search Explore Arctic Land", and this is exactly what the eccentric group is setting out to accomplish. The campaign, with a goal of 100k, hopes to conduct an expedition of "aerial & ground scientific observations in order to verify the multitude of historical accounts, mythologies and maps that suggest undiscovered land in the deep North Pole."
The group of five (Martin Kenny, Devin Madgy, Andreas Quintana, Jeff Hone, and Osmond Settlage) believe that ancient maps of the Arctic are more accurate than those of today–a strange claim indeed.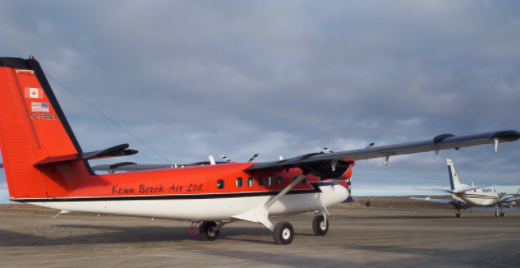 Their campaign states: "To date, no government or private expedition has been transparent about their findings in this region. Very little, if any, first-hand media has surfaced of the far Arctic. We aim to be the first publically-funded research expedition in this North Polar area, with 100% of our findings disclosed without restriction."
The Antarctica Treaty has been upheld by over 30 countries since the 1950's, protecting and exploring the icy South. But the same cannot be said for the Arctic North. With less than 20 expeditions to this region since the 70's, it makes sense why a project like this would emerge sooner or later.
Their trip, centered in north Greenland, is expected to take place July 2018. For more information on the exciting campaign, and to make a donation and to receive a reward, please visit the North SEAL Project crowdfunder at:
https://www.indiegogo.com/projects/the-north-s-e-a-l-project-science-environment/
About The North S.E.A.L Project
The The North S.E.A.L Project has been launched on the Indiegogo platform to raise $100,000. As part of their fundraising campaign they are offering rewards. Those rewards include: E-Book of Ancient Maps, E-Book on Artic Mysteries, Backpack/Name on Donor's Wall, and a personal skype call.
Media Contact
Company Name: The North S.E.A.L Project
Contact Person: Media Manager
Email: [email protected]
Phone: 248-568-6440
Country: United States
Website: http://NorthSealProject.org